Car most control system jumper
作者:0 发布人:admin 来源: 浏览量:583 时间:2019-02-25 17:07:17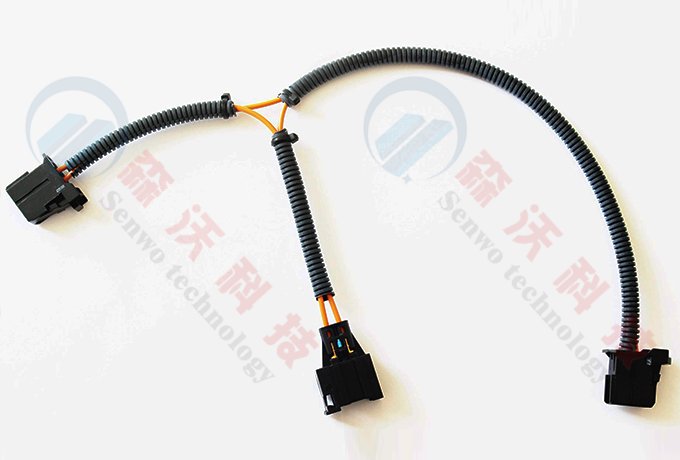 Instruction
The MOST (Media Oriented Systems Transport) standard was jointly developed by six major European automobile manufacturers in 2000. The standard specifies plastic optical fiber as the transmission medium for data networks in automobiles, mainly supporting the application of in-car entertainment information. The transmission speed of information in the car reaches 900 Mbit/s.
M.O.S.T. (MediaOrientedSystems Transport) is a local area network that connects audio equipment, car TV, global positioning system and car phone equipment to each other. It plays a leading role in short-distance data transmission and industrial automation, especially in improving vehicle safety performance and infotainment functions.
Features
--Light, save automobile wiring space
--Data keep away from electromagnetic interferences
--High rate of data transmission, big data, MOST25 standard data rate is 25Mbps.
--Transmit synchronous data,asynchronous data and control data
--Plug and Play mechanism
--Connection multimedia devices
Application
--Digital radio broadcasts
--The TV display
--An interactive safety system
--GPS navigator system
--Multimedia entertainment system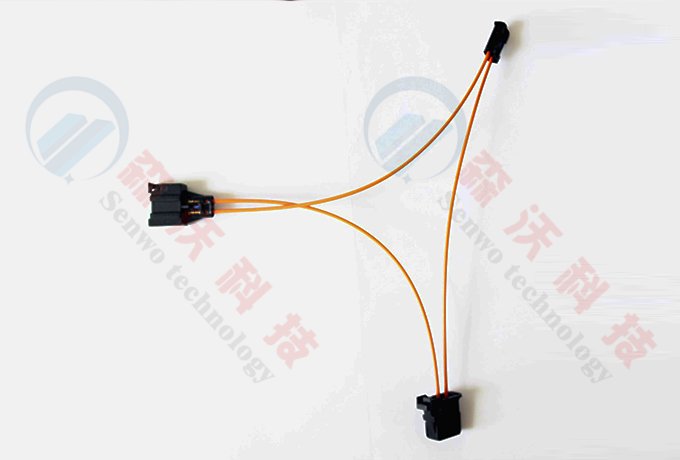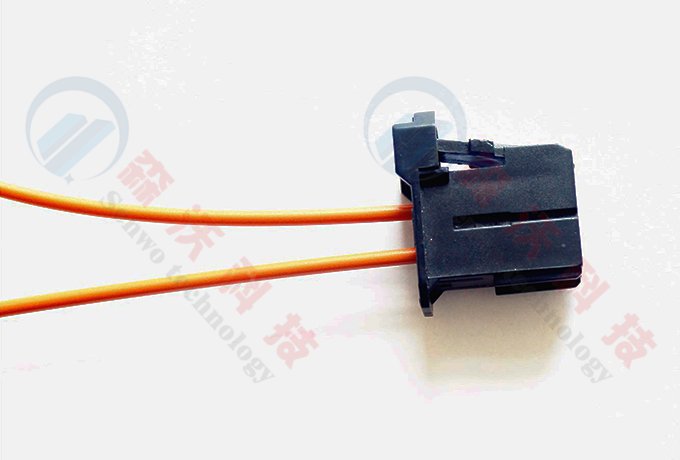 Model

Diameter

Length

Jacket Material

Material of Joint

Operating
Temperature

Attenuation

Fiber Diameter

Wave
Length

Incident
Angel

SWO-MOST-1355532

2.3cm

80cm

PE

Copper Insert Core

-50- +80℃

≤0.18db

1.00

650nm

60℃

SWO-MOST-1355531

2.3*2

80cm

PE

Copper Insert Core

-50- +80℃

≤0.18db

1.00

650nm

60℃

SWO-MOST-1355426

2.3*2

80cm

PE

Copper Insert Core

-50- +80℃

≤0.18db

1.00

650nm

60℃

SWO-MOST-1355752

2.3*2

80cm

PE

Copper Insert Core

-50- +80℃

≤0.18db

1.00

650nm

60℃

SWO-MOST-1355752

2.3*3

30cm

PE

Copper Insert Core

-50- +80℃

≤0.18db

1.00

650nm

60℃
Remark: According to the practical application , different models can be connected simultaneously